501 total views
Domen and Phoebe (like the character form Friends, yes)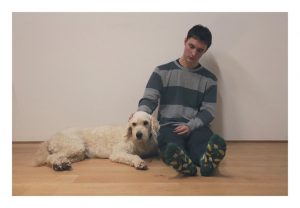 Domen: I'm miserable.
Phoebe: You don't say!
Domen: Maybe we could go somewhere.
Phoebe: Let's go.
Domen: But, we can't.
Phoebe: Why not?
Domen: We're waiting.
Phoebe: Who for?
Domen: So they let us out.
Phoebe: And who has to let us out?
Domen: Jane supposedly. At least they said so.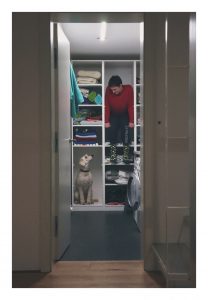 Phoebe: Oh, forget Jane. We can go our own way!
Domen: Where?
Phoebe: Our own way!
Domen: You sure? Do I need anything?
Phoebe: Just change your clothes. And leave these stupid questions here.
Domen: Okay, okay. I'm here, almost ready.
Phoebe: Ready?
Domen: Yes. Let's go. Where?
Phoebe: Into the wild!
(A Youtube video of Nature sounds is playing over the speaker. Birds are singing, there are sounds of crickets and     wind blowing through the leaves, here and there you can hear a bird. The faucet is open and the water is running.)
Domen: I totally forgot how it is to be in Nature.
Phoebe: Isn't it cool?
Domen: I'd say I haven't been outside for a whole year.
Phoebe: Didn't Jane come two weeks ago?
Domen: Really? Yeah, you're right. Sheesh.
(pause, the audio continues)
Domen: You can really relax.
Phoebe: Mhm.
(They both close their eyes and lie back. They are enjoying Nature. Some time passes and the audio continues.)
(the recording is interrupted by a notification on the phone)
Domen: Ow! (He reaches for the phone.)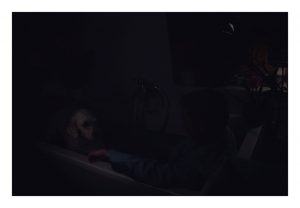 (All lights go out. The audio stops. The water keeps running.)
Domen: Oh, it looks like the neighbours had to plug in all theirs appliences again.
Phoebe: Looks like it. Do you think we'll ever have to do the same?
Domen: They said we were doing everything to avoid that.
(a moment of silence in the dark)
Domen (closes the faucet): They said we just had to wait and everything would be all right.
Phoebe: Did Jane say that?
Domen: No. It was told.
Phoebe: Do you ever think that everything isn't told as it truly is?
Domen: Why wouldn't it be?
Phoebe: I don't know…
Domen: I have to believe in something… I'll go turn on the lights.
Phoebe: I'll go with you.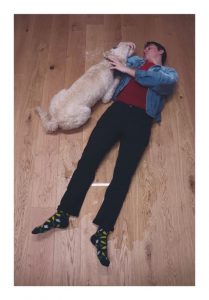 Domen: It works.
Phoebe: Yeah.
(pause)
Domen: Sometimes… Sometimes I think about what it is like on the other side.
Phoebe: Yeah? What do you think about?
Domen: I don't know but it seems nicer, more colorful, free.
Phoebe: Free?
Domen: Yes. Sometimes I have a feeling we are like two birds in a cage.
Phoebe: But you just saw we can go anywhere.
Domen: Phoebe please. Stop. I know this is just a game. It's all a show.
We wake up every day with the same dillema and with same lame
"solutions".
I just want to be free.
Domen Hauko, Gimnazija Vič